The Father Factor
The Father Factor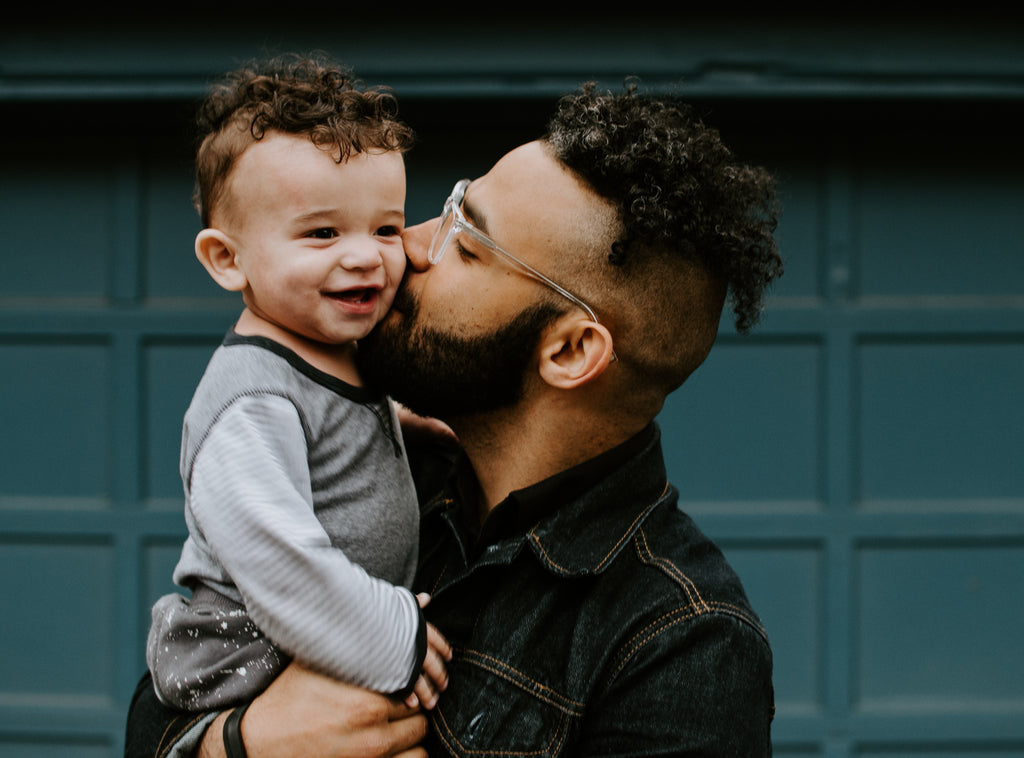 It's one thing to browse online, order an interesting book, and begin to read. It's quite another to get a peek into the author's heart and inspiration for writing. That's just what we have here. JPL author Joan Crombie reveals how her own passion for helping others became the motivation behind her new release 
Keeping Kyla
…

See what great love the Father has lavished on us, that we should be called children of God. And that is what we are.
I John 3:1a NIV

God isn't like a father. He is a father. What an amazing privilege God gives to all those who receive him by faith—the right to become children of God (Jn 1:12)! His actual children!

God's plan for earthly fathers (and mothers too, of course) was for them to be a conduit of who he is to their children. Fathers were meant to be that flesh-and-blood person through whom a child could experience the love, care, nurture, protection, and authority of God. Even in our sin-corrupted world today, it is still God's design for fathers to not only instruct their children about God, but show them what God is like, and lead them to know him.

Yet fathers fall short—even the very best ones! Because our experience with our earthly father is a common lens through which we view God, all of us have some kind of skewed or tainted image of who God is and what he's like. These perceptions are really lies, and coupled with unmet emotional needs, they can make our hearts sick. This faulty thinking can develop roadblocks that prevent us from moving forward spiritually, as well as produce behaviors in us that are self-sabotaging.

As a pastor, my heart goes out to wounded people stuck in unhealthy patterns. At our church we periodically hold a discipleship retreat which addresses key soul issues. Although the pathway to freedom may seem straightforward to those of us leading the retreat, each individual participant has to invite Jesus into their areas of hurt in order to have their own breakthrough. Some wounded believers have a difficult time spiritually going there—or can't even get themselves to attend a retreat. Some people get there but can barely even open to God. Many times I've found myself wishing I could show some of these people how to press through doing the hard work of forgiving their father for ways they've been hurt. If they could only see it in action! It was from this frame of reference that I wrote my novel Keeping Kyla—to provide that picture!

Keeping Kyla is the story of Kyla DeKane, a college graduate dealing with the unexpected appearance of her birth father after a seventeen year absence. Kyla takes a temporary job as a nanny for the two young children of a college professor at his secluded mansion on the Mississippi River and unwittingly walks into a mystery there. As the summer unfolds, she learns to navigate some relational tensions in the household, but things escalate when one of her young charges makes a startling discovery—one that leaves her wondering whom she can trust.  
As a result, Kyla begins to face some of the lies that she has believed about God and turns to him for help. Keeping Kyla is a mystery and a love story. But most of all, it's a powerful story of healing and reconciliation.

Early in the writing process I had a few friends read Keeping Kyla in its raw, unedited form. When one of them returned the story in its three-ring binder to me, she told me, "I bawled my eyes out when Kyla took the big step to forgive her father. I read that section about five times because I could see that God was calling me to forgive my own father!" Her words were music to my ears! 
Yes, healing of the heart is possible through Jesus! My dream is that God would use my fiction to help women and men "go there" with God in their place of pain and discover that he has been for them all along. He so desires for us to truly know him as our father. It's one of the most wonderful revelations we can have!
---
The daughter of a cattle rancher, Joan Crombie grew up in a small town on the prairies of South Dakota. In 1985 she graduated from St. Olaf College with a B.A. in English Education. She and her husband Steven Crombie have been married for thirty-five adventurous years and have raised five children—one daughter and four sons. Currently, they reside in beautiful southern Minnesota where they pastor a church.