Engaging with Readers on Goodreads
Engaging with Readers on Goodreads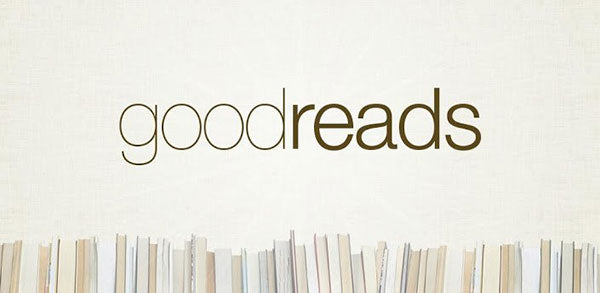 By Cynthia Shannon, Author Marketing Specialist at Goodreads
Whether you're just starting out or have written multiple bestsellers, as an author you play an important role in promoting your books to readers. What's one of the best places to connect with readers? With more than 50 million members,

 

Goodreads

 

is the world's largest site for readers and book recommendations, and offers multiple ways for authors to gain a following.

Be a Reader First

One of the easiest activities you can do to engage with readers on Goodreads is to review and recommend books—after all, a love of books is what got you into writing in the first place, right? You can talk about why you loved a book you just read, create a shelf of your favorite books of all time, or recommend books you used to research your own—the opportunities are endless. Each time you shelve, rate, or review a book, it creates an update for anyone who follows you, making reviewing books one of the best ways to build a following and engage with your readers.

Encourage Questions from Readers—You Choose Which Ones to Answer

Another way to connect with readers on Goodreads is to let them ask you a question. Ask the Author is a Q&A platform on Goodreads that allows readers to submit questions to authors via their author profiles. Ask the Author is unique in that it doesn't make questions visible to the public until the author chooses to answer them, giving authors control over when and how to respond. Once you have made your answer public, Goodreads' social amplification then kicks in. Each answer is shared in the newsfeed of the person who asked the question, as well as anyone who follows you. In addition, the collection of your answers is available on your profile (creating a richer source of information about you) and on a dedicated Ask the Author landing page unique to you. They are also included in a weekly email round up of your content to your followers.

On top of that, readers automatically receive an email when their questions are answered. Readers can express their delight by liking or commenting on the answer to keep the conversation going. Since this interaction shows up in the newsfeed of all their friends, it raises even more awareness about the author's activity.


Getting the Most Out of Ask the Author on Goodreads
 Answering questions on Ask the Author is as simple as responding to email, and there's no limit to how long your response can be—in fact, thoughtful and well-crafted answers work best. You can even include images! Any author who has claimed their author profile on Goodreads can participate, and 40% of all Goodreads Authors have already answered questions including Richard Russo, Sylvia Day, Alan Moore, Kristin Hannah, Michael Connelly, and Lois Lowry.


You can enable Ask the Author directly from your author dashboard (if you're unfamiliar with the Author Program, click here to learn more). To ensure you have a great experience, follow these tips:

Set Expectations.
Customize your Ask the Author message to state how often you'll be responding to answers. It's ok to let people know you'll only pop in once in a while! You can also solicit specific questions, or indicate a specific time and date for when you'll answer.

Answer at Least 4 Pre-Seeded Questions.
Give readers more content to engage with: Answer a few of the questions that Goodreads asks every author who turns on the feature, such as "Where did you get the idea for your most recent book?" or "How do you deal with writer's block?" This indicates to readers that you're there to engage. You can always edit the answers with updated information down the road.

Leave Ask the Author On.
Don't miss an opportunity to delight a potential fan. Keeping Ask the Author on allows readers to reach out to you when they first discover your Goodreads Author profile page. If you do have it switched off, make sure to turn on Ask the Author no later than six weeks prior to publication date of your next book so you can use Ask the Author to re-engage with readers.

Get Alerts.
Make sure you see new questions when they come in. Adjust your email notifications from your author dashboard. You can elect to receive a daily or weekly email of new questions.

Respond to (Some) Repetitive Questions.
Instead of simply telling the reader you've already answered a question, copy and paste your response or link to the answer. That particular reader will appreciate your response in the email she receives.

Encourage Readers to Follow You.
Build your followers so that more people see your answers. Add the Goodreads button to your website, include it in your newsletter, or insert a link in your email signature to help people find you on Goodreads.


No questions? No problem! Sometimes readers can't think of a great question to ask (it can be a little intimidating!), so give them content to engage with instead. Here are some examples of things you can do:

Repurpose Publicity Kits.
Many publicity teams compose sample Q&As for media kits, and these become more visible when placed on Goodreads. Repost those questions via Ask the Author, and provide the answers through the author account. Share links to the complete Ask the Author landing page, or to just one individual answer when pitching media.

Point to Media Coverage.
Pull out an interesting question from an interview or media appearance, provide a partial answer, and link to the complete media hit.

Ask Other Authors Questions.
Since answers show up in both authors' respective newsfeeds, this is a great way to increase a debut author's audience. Continue the conversation in the comments section!

Tell a Story.
Promote an excerpt or writing sample by simply asking to "share a story." The custom piece will delight readers, whose engagement on it via likes and comments further amplifies the reach.

Incorporate Ask the Author as Your FAQ Page.
Use the Q&A platform to your advantage by linking to them on the Frequently Asked Questions page on your website.

Supplement an Author Tour.
Authors can't make it to every town in which they have fans, so delight those readers by adding a virtual tour stop to the author appearances schedule. Allow readers to submit questions throughout the tour, and announce on what day you'll answer them.


Don't Forget You're a Writer!

Answering questions is a great way to show off your writing skills. Readers love funny stories, insights into who you are, and information that has never been shared before. It can be tempting to try and answer lots of questions with just 1–2 sentence replies but these can end up being disappointing. Readers are genuinely interested in learning more about you and your books. So browse your favorite authors on Goodreads to see how they're answering questions!


Goodreads provides authors with many other tools to promote their books and engage with readers through the Goodreads Author Program. To learn more about the Author Program,

 

click here.